What's Here
Robin Hood Activity Centre is a woodland campsite and residential centre in Sherwood Forest.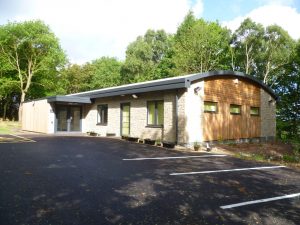 The main building which was opended in 2011 can sleep up to 24 people in four bunk bedrooms. There is a large activity room which can hold up to 120 people and a large commercial kitchen fitted to a high standard.
Set in 9 acres of grounds there are four main woodland clearings used as camping areas; Little John, Friar Tuck, Alan-a-Dale and Will Scarlet.